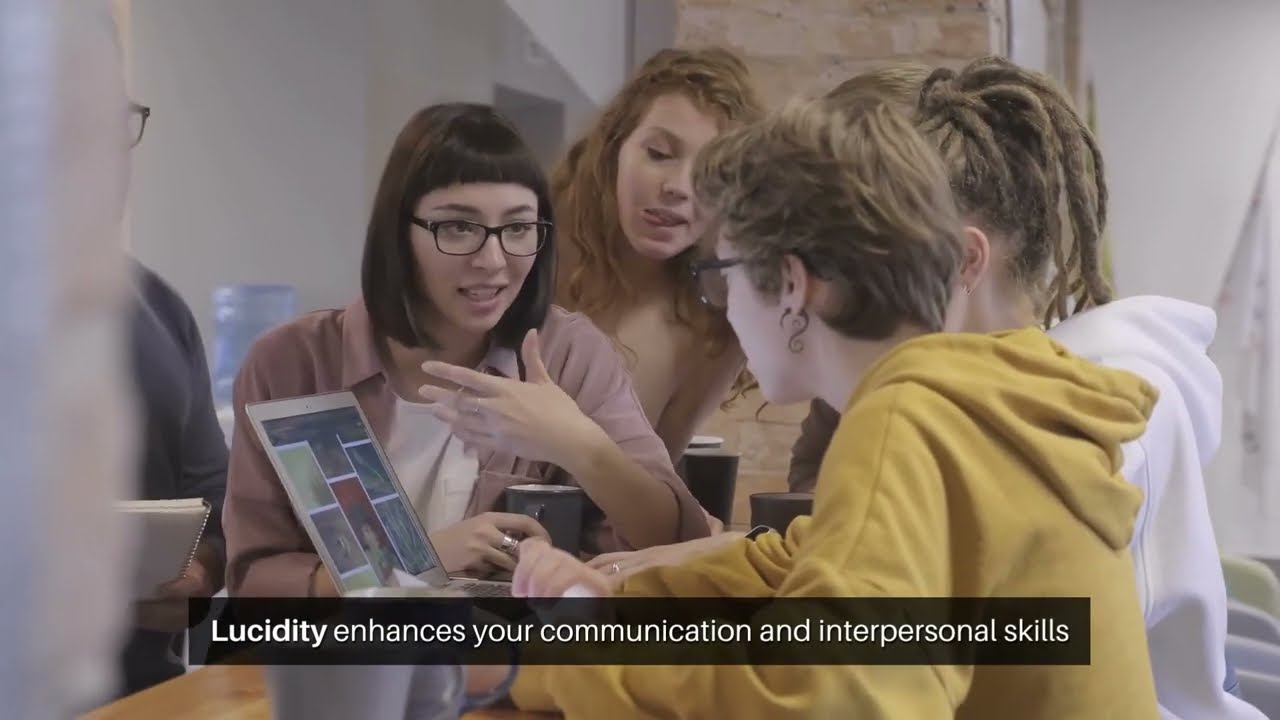 Communication competence requires skill and practice. Our clients have benefited from Lucidity's Emotionally Intelligent Communicator offerings.
Personal and Professional Communication Competence

Experienced Leaders in New Positions

Neurodivergent Communicators

Communication in High Stakes Social Situations (Networking and Relationship Building)

Communication for Corporate and High Achieving Professionals

Managing Difficult Conversations

Communication for Leaders and Coaches
Lucidity helps high-performing professionals leverage communication skills to build relationships, culture, and business.
Federal Agency, 2021
Topic: DEI and Communication
Over 90% strongly agreed or agreed they gained tools that would be beneficial to their role.
Over 90% strongly agreed or agreed they would recommend the workshop/facilitator to other professionals.
Over 90% strongly agreed or agreed they had at least one take away they could implement immediately.
University System of Maryland Women's Forum, 2021
Topic: Resilience
"Michele Morrisey presented at our USM Womens Forum's 1st ever virtual retreat. Michele was amazing, relatable, and thought provoking throughout the entire Mental Health Resilience session. She was prepared and grabbed our attention immediately, which left us energized and excited about her message. We already received positive feedback requesting more presentations. Michele was outstanding!"
1:1 Client with ADHD and Anxiety, Mid-engagement evaluation, 2021
Goals: Assertiveness, Presence, Critical Thinking
"Michele explored real-life examples of the act of questioning versus the act of asking specific questions to others and myself in order to respond appropriately and assertively. The session on critical thinking allowed me to be more mindful of assessing situations and what to look for during these interactions with others and myself. Very helpful!"
90% rating - My coach's competence in understanding and support professionals who are neurodivergent is evident.
100% rating - My coach is supportive and responsive between sessions.
Academic, Transfer, & Career Advising Program Director Johnnie Owens
"Thank you for the informative emotional intelligence communication kickoff. Your passion and energy were infectious; the team found the kickoff exercises engaging. The leadership team is excited that the training addresses our challenges and concerns as a unit. That is especially evident in the topics, but more so in the structure of the exercises. The exercises are informative yet short enough to get them done during a busy work schedule. You also provided paralleled activities for those with the time and desire to dive deeper into each topic. Thanks again; I will keep you abreast of outcomes along our journey."
Book your complimentary discovery session and get 3 actionable strategies!